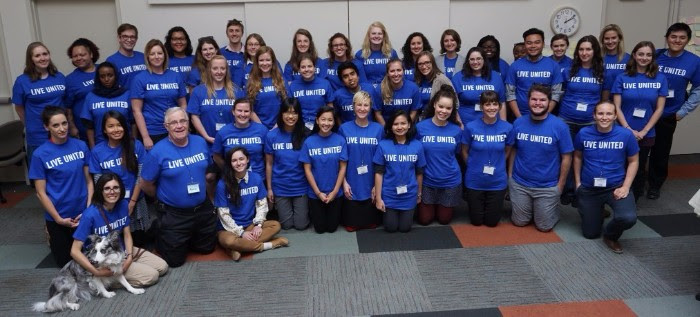 United Way is Hiring. Join our effort in changing our community!
Read about the available positions by clicking on any of the links below. Women, minorities, people with disabilities and veterans are strongly encouraged to apply.
Learn more about United Ways AmeriCorps Teams!
Fuel Your Future
September 15th, 2017 through July 31st, 2018
Transform schools into nutrition hubs through education, expanding access to federal nutrition programs, and community events.
Focus Area: Food Security and Family Stability
Program: The Fuel Your Future program reduces childhood food insecurity in low-income schools while helping families build financial stability and meet their basic needs. FYF AmeriCorps members work with kids, parents and staff in partner schools to develop programs enabling all students to access essential healthcare and nutrition programming, healthy meals and quality nutrition education both in and out of school.
Housing Ready and Crisis Resilient
September 15th, 2017 through July 31st, 2018
Get trained as a Free Tax Campaign specialist, student financial stability coach or regional access point housing specialist.
Focus Area: Ending Homelessness and Financial Stability
Program: Our 25 Ready & Resilient AmeriCorps members help low-income people improve their housing, education and financial stability outcomes. After extensive training, R&R Americorps work at tax sites, regional access points or community colleges to help clients get by (emergency financial assistance and income supports), get ahead (build savings), and stay ahead (improve credit and build assets).