Together, we can build a better world.
Campaign for Community, Environment, and Planning
How do you create the next generation of urban leaders and innovators? By providing an educational experience that feeds students passions and curiosities, empowers their ideas, and gives them the skills and knowledge they need to have a real impact on the world.
For more than 20 years, the Community, Environment & Planning (CEP) program has been providing one of the most innovative educational experiences at the UW. Grounded in a commitment to community and hands-on learning, our students learn to collaborate, communicate, innovate, and problem solve – exactly the skills that our increasingly complex world needs.
Your support enables CEP to recruit the highest caliber of students and provide them with a forward-thinking and comprehensive student experience. Whether you choose to give to the Rosalind Schuessler Endowed Memorial Student Support Fund, the CEP Community Support Fund, the Action & Impact Fund, or the Discretionary Fund, your gift will help build future communities that exemplify thoughtful design and support the physical and social well-being of the places we call home.
Learn more about how we make an impact here.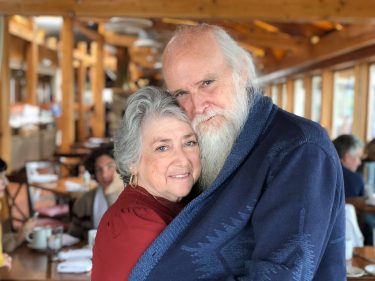 Roz was the first full-time Program Manager of the CEP major, serving from 2001 until 2010. She arrived at a time when the program was still young and tentative but she immediately saw the potential in it and became CEP's loudest promoter and fiercest defender. In her official capacity, she helped develop many of the core traditions that make CEP what it is today. Her belief in CEP's mission and, more importantly, its students was unwavering.
For many of us, Roz's true gift was her generosity and love. She was known to many as "the mother of the CEP family" and was always happiest working directly with students – cajoling, comforting, and providing guidance in her thick New York City accent about life, relationships, careers, and sometimes even education. She brought an east coast directness to a west coast community that needed the straight talk she provided. She supported generations of students by believing in their potential, often before they recognized it themselves. Nothing made her more proud than to see students succeed.
In Roz's memory, we have established the Rosalind Schuessler Endowed Memorial Student Support Fund to continue her legacy of student support.  This endowed fund will be able to provide permanent and ongoing support for CEP students in Roz's name.
How to Make a Gift
Click "Make a Gift" below and enter your desired amount towards the "Rosalind Schuessler Endowed Memorial Student Support Fund."
You can also click here.
You have the option of making a one-time gift, monthly gifts, or recurring gifts of your choosing.
If you would like to give now, please continue to the "Payment" page.
If you would like to make a gift in the future, please read on.
How to Pledge a Gift
You have the option of pledging a gift, meaning that a large donation can be spread over several months, for up to five years.
Pledges do not have to be paid right away, but they do count towards the establishment of the endowment.
To do this, please fill out this form and send it to Megan Herzog at herzomeg@uw.edu.
Call with your credit card
To give over the phone with a credit card, call our Advancement Office at (206) 685-3751. Please specify the fund you wish to support.
Write a personal check
Make your check payable to the UW Foundation, indicate the fund you would like to support, and mail your check to:
University of Washington Foundation
Box 359504
Seattle, WA 98195-9504
Tax Information
Your gift may qualify as tax deductible as a charitable contribution for federal tax purposes as allowed by IRS regulations. The UW Foundation's Federal Tax ID is 94-3079432.
Contact Us
For more information, please call our Advancement Office at (206) 685-3751 or email cepinfo@uw.edu.