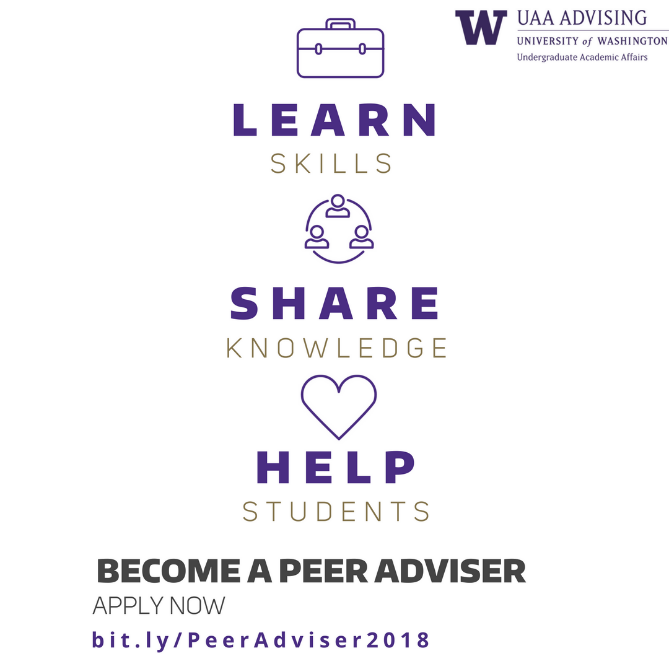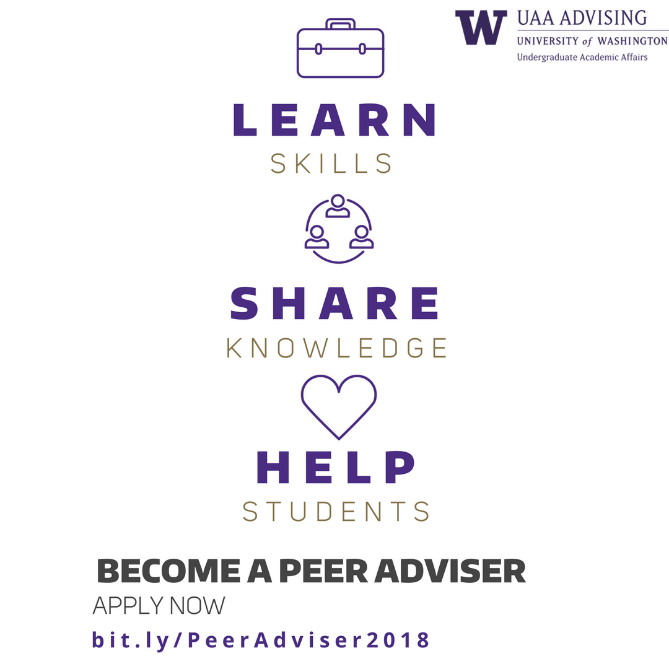 The hiring process to become a Peer Adviser in UAA Advising for the 2018-2019 academic year has begun and we need your help to identify students who would be a great fit for this opportunity.  Peer Advisers are typically 3rd or 4th year students from all academic backgrounds who help answer advising related questions during our Quick Question advising times, and answer emails that come into the advice@uw.edu account.
If you happen to have worked with students that come to mind as great potential peer advisers, please submit a referral here so that we can encourage those students to apply.
We would love your help if you could include an image or the text below in your departmental newsletters/listservs.
______________________________
Apply Now to become a Peer Adviser!  Applications due by February 2 at bit.ly/PeerAdviser2018
UAA Peer Advisers help students navigate their course registration, major exploration, and guide students in accessing the many academic resources available at the UW.
______________________________
INFO SESSIONS in MGH 258
JAN 11 4 – 5 p.m.
JAN 19 3 – 4 p.m.
JAN 29 3:30 – 4:30 p.m.