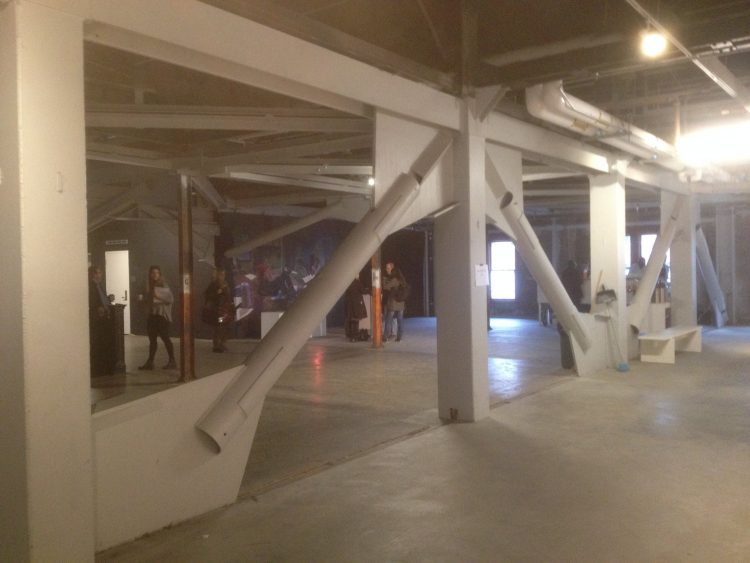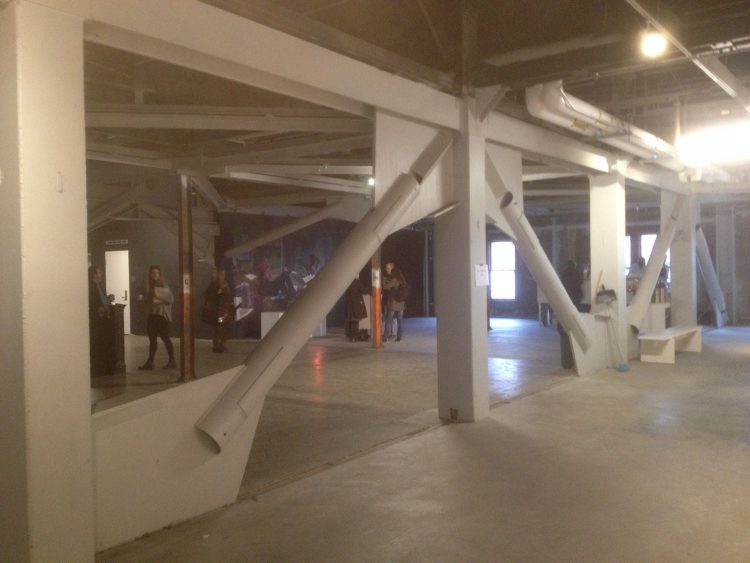 PLACES: King Street Station #ArtsAboard Tour
PLanning Activity and Continuing Education Series
Wednesday, January 25th @ 4:00 PM
Please join us on a tour of the upper floors of King Street Station, currently under redevelopment, on Wednesday, January 25th, from 4:00pm to 5:00pm. Seattle's Office of Arts and Culture, in collaboration with the Seattle Department of Transportation and the Office of Economic Development, is currently planning for the adaptation and reuse of the upper floors of King Street Station as a cultural hub with dedicated artist studio space and a resource center. These efforts, organized under the banner #ArtsAboard, have included a public participation process to determine the uses of the space as well as how the space should be managed for artists in the future.
This tour will be guided by OAC staff to explain how the various public agencies came together for this collaboration and how the public participation program was organized to inform the development and reuse of this space. The tour will also include a representative from Olson Kundig, the architecture firm redesigning the space, to speak to how the space will be re-interpreted as a cultural hub.
More information about the #ArtsAboard program is available HERE.
CORRECTION: A Young Planner's Group (YPG) Happy Hour will follow the tour at 5:30 pm at Elysian Fields (542 1st Avenue South). All are welcome to attend!
RSVPs are accepted until Tuesday, January 24th. To RSVP, please follow the link that will direct you to Paypal to submit the $5 payment. Please RSVP via Paypal HERE.
Please contact Josh at joshuamjanet@gmail.com if your payment has been confirmed and you did not receive a follow up email before January 24th.
Parking
Parking is available on city streets and in nearby parking garages. Please visit www.downtownseattleparking.com for additional parking information.
Other transportation options
Bus: More than two dozen lines available to nearby stops
Streetcar: 5th and Jackson Streetcar
Light Rail: 5 minute walk from International District/Chinatown Station
Important tour information
$5 to attend;
Tour will start promptly at 4:00pm at the second floor of King Street Station (303 South Jackson Street). We will be meeting on the north side of the building, on the Jackson Street level (the second floor) near the planters-and-pebbles plaza, by the double-doors into the building.
Tour is limited to 25 people;
Get your AICP credits!
Upcoming Events:
PLACES Event, February 22, 2017: Tour of the North Transfer Station in Wallingford, Seattle. Seattle Public Utilities has opened a brand new, LEED-gold certified garbage transfer station in the Wallingford neighborhood. The facility, designed to better handle recyclable and reusable materials than its predecessor, received public input from neighbors to help shape the design. The station is surrounded by a new park with exercise equipment, a new playground, and public art, all facilitated through public engagement. SPU staff, along with EnviroIssues and HDR Engineering, will lead the tour.

PLACES Event, March 2017: Tour of Old City Hall, Tacoma. McMenamin's is lined up to refurbish the original Tacoma City Hall building, which served the city from 1893 – 1957. Please join us for a tour of this historic building prior to the beginning of renovations.
More events are being scheduled for 2017! Stay tuned!