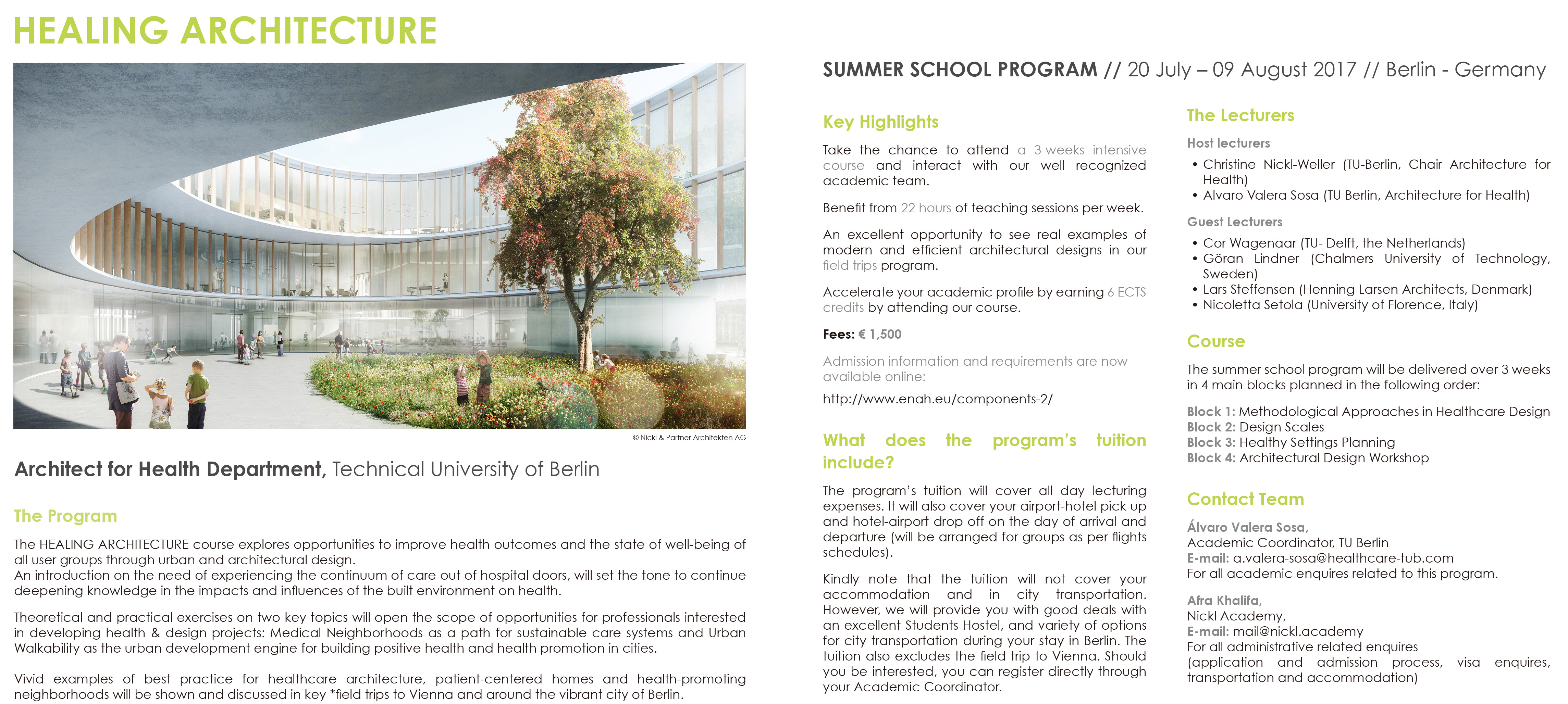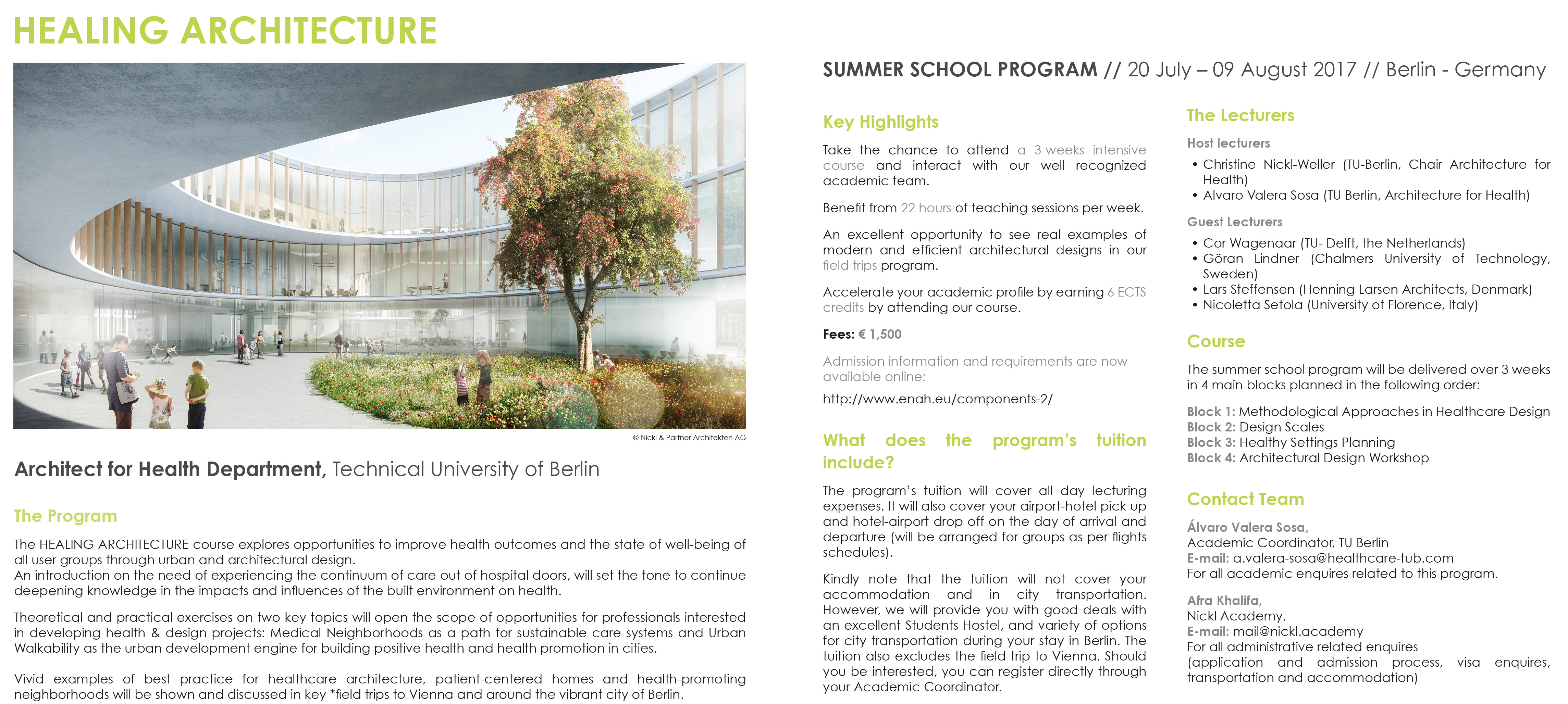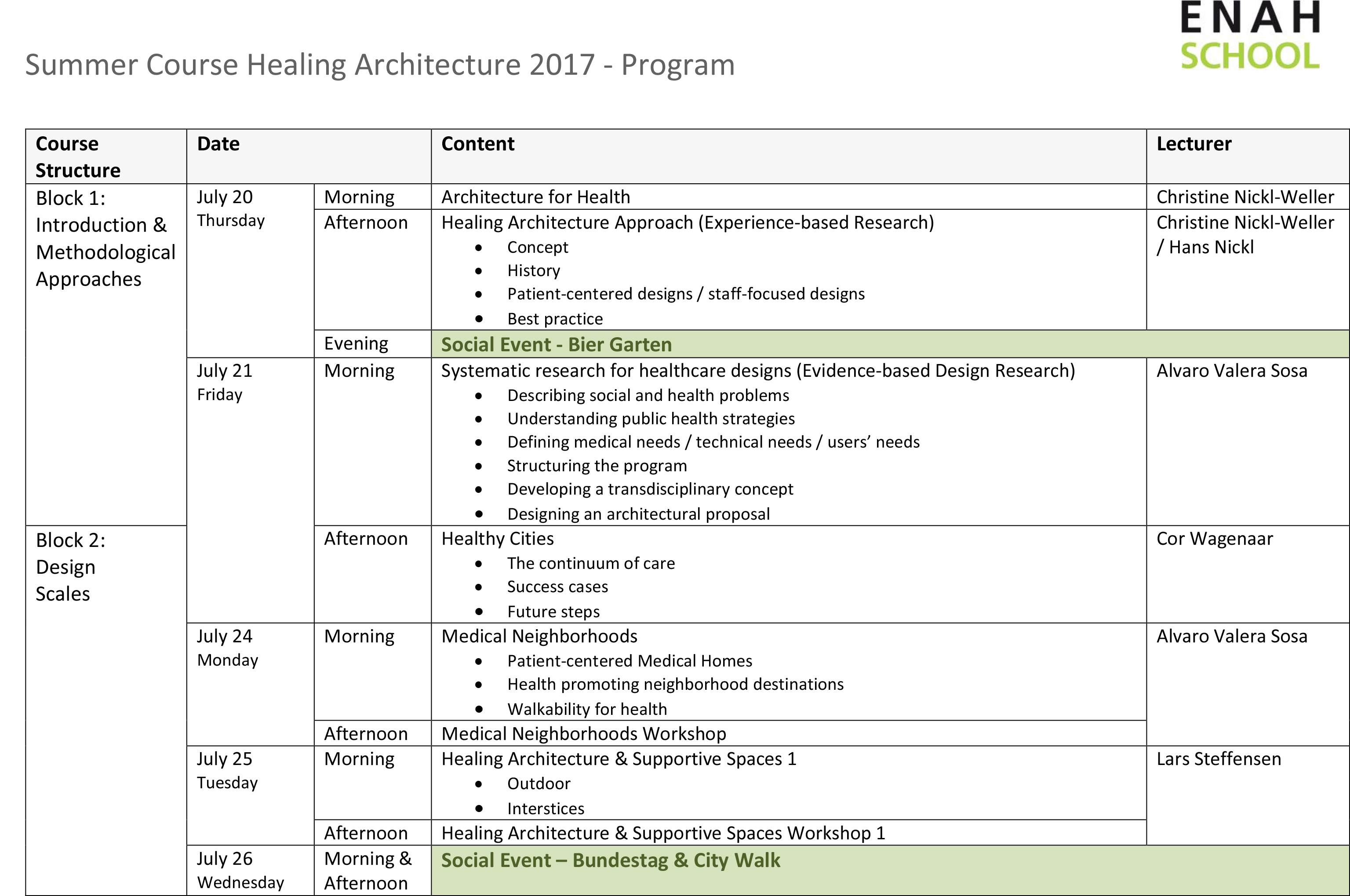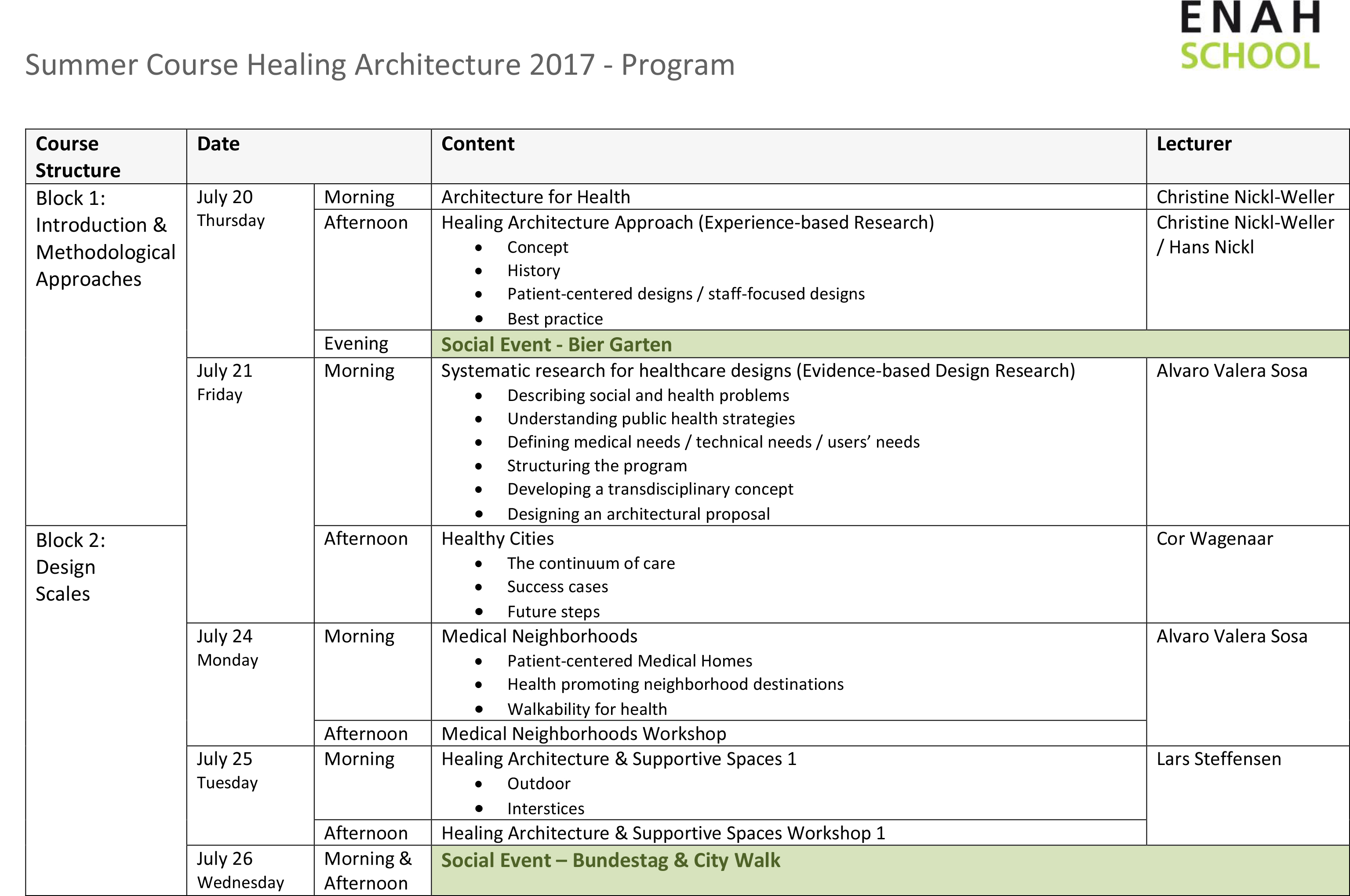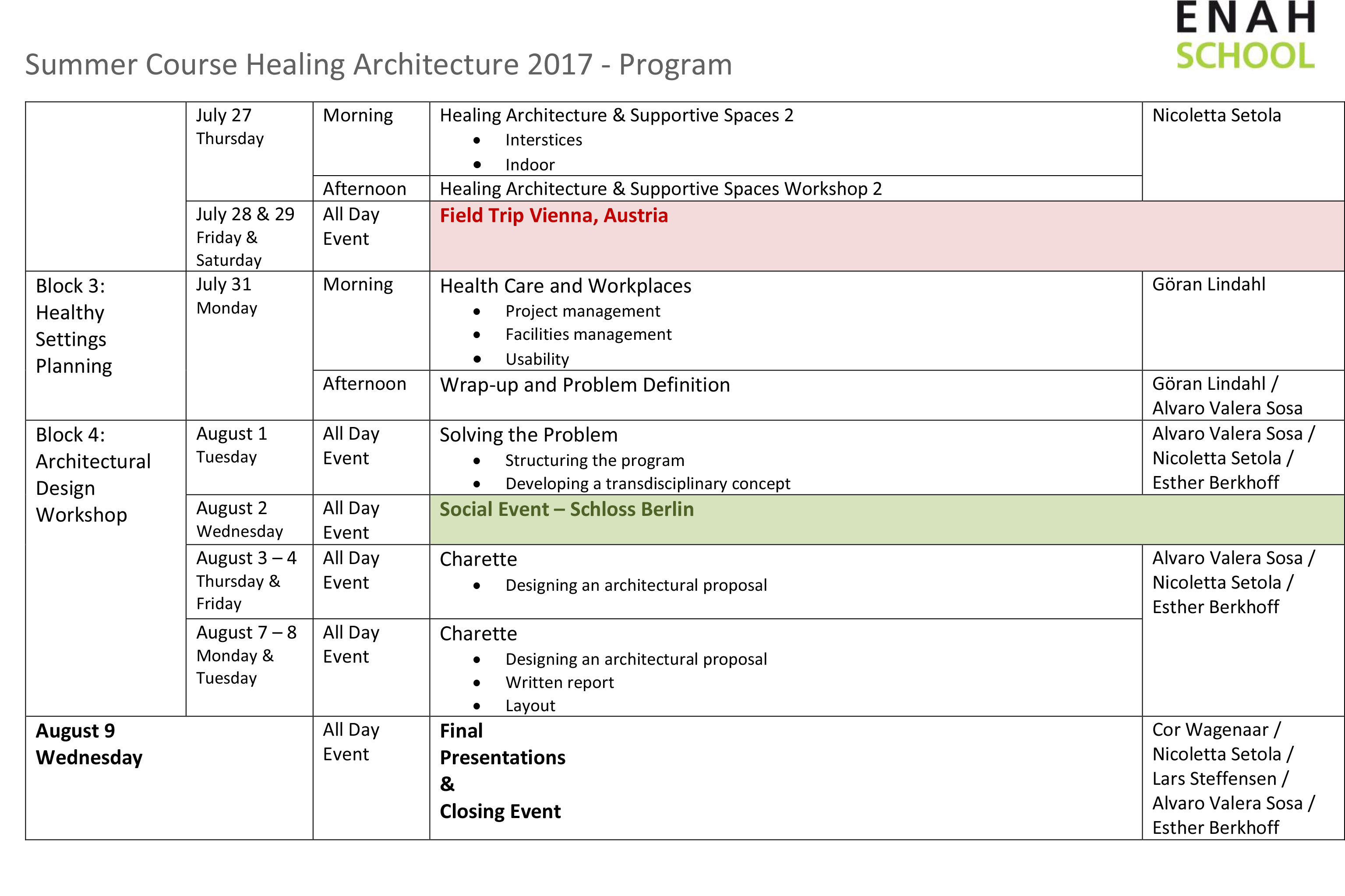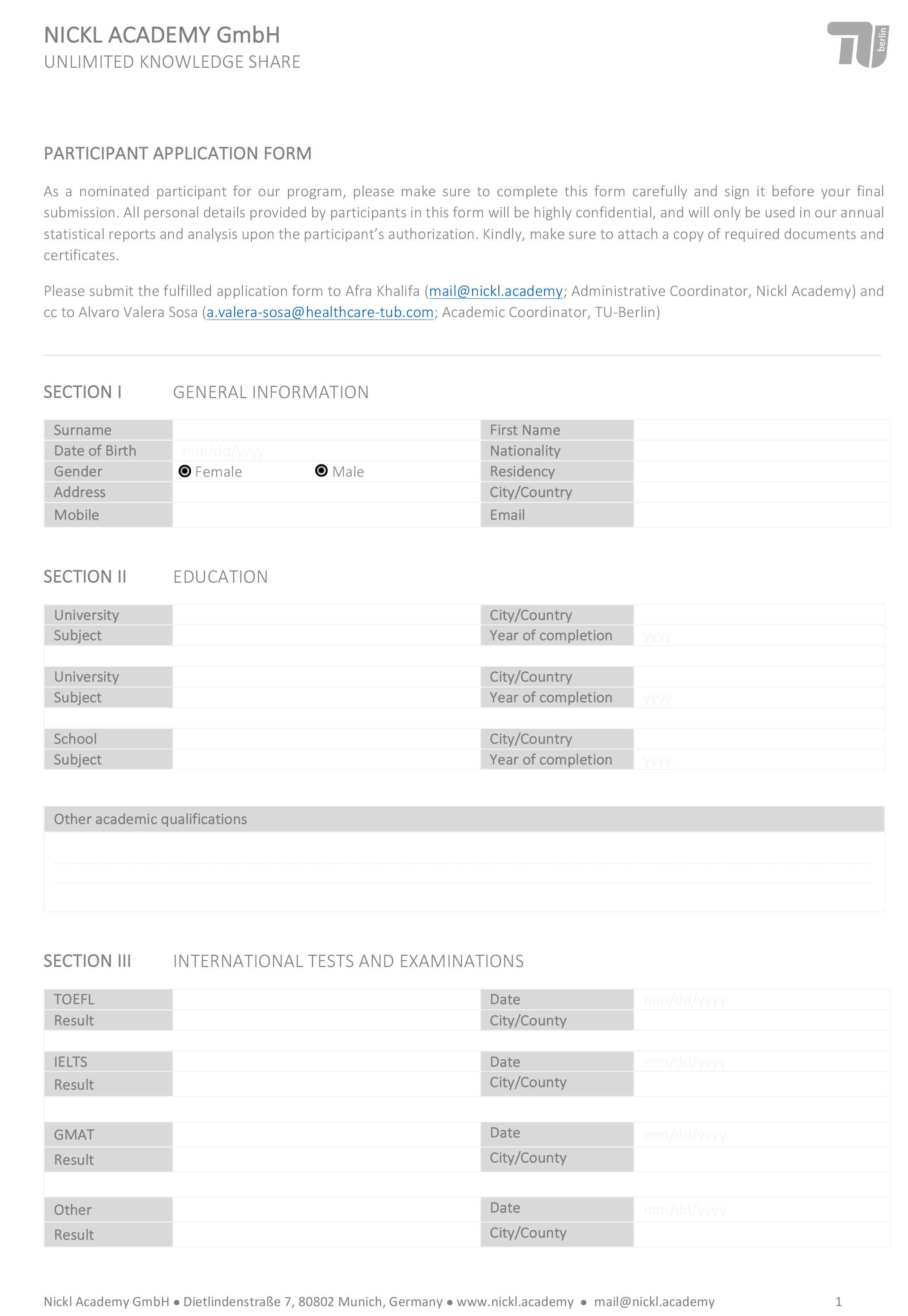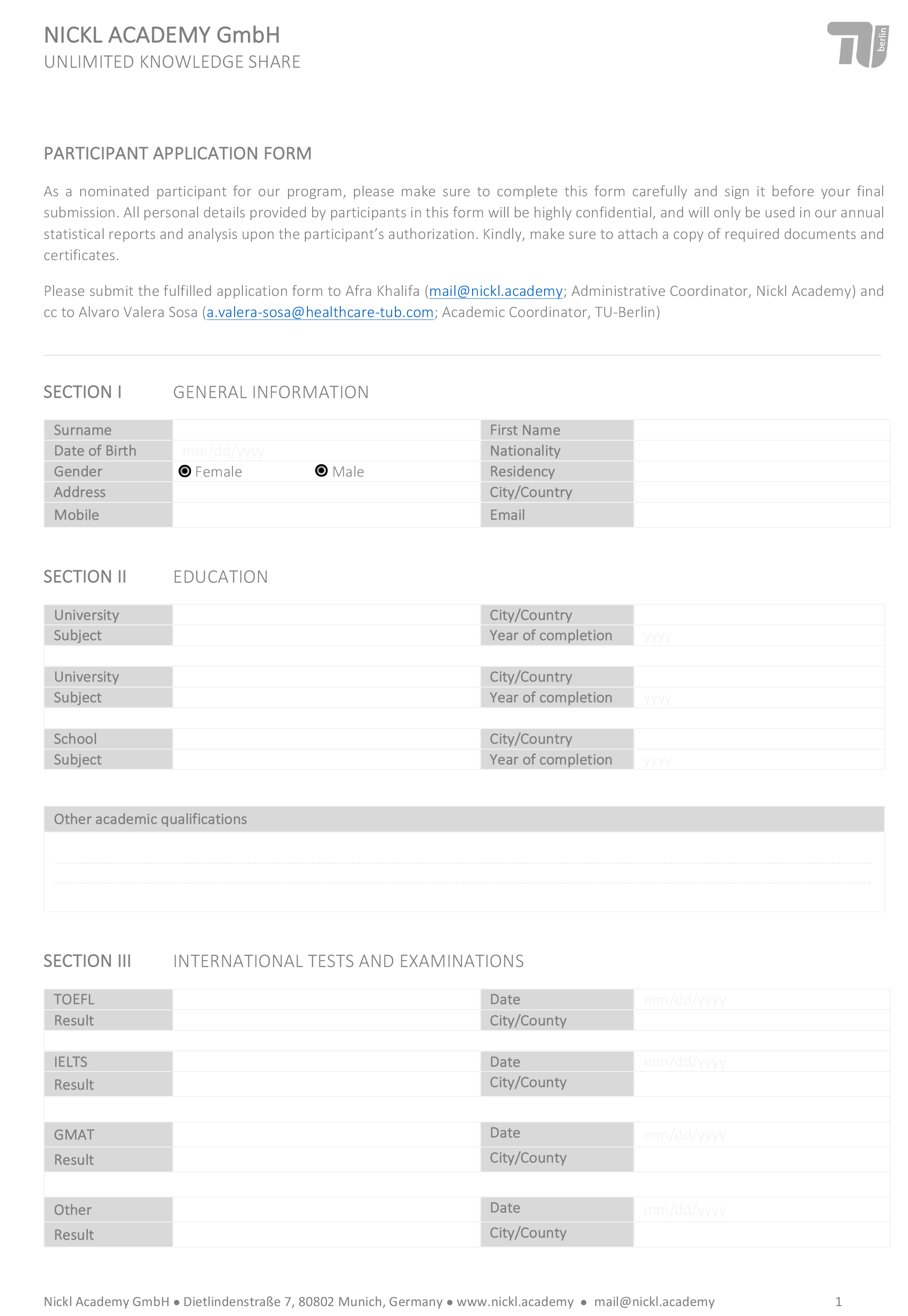 "Healing Architecture" is an ENAH (European Network Architecture for Health) School 3-week intensive course held at Technical University of Berlin, Germany this summer, from July 20 to August 9.
This summer course explores opportunities to improve 
health outcomes and the state of well-being
 of all user groups through urban and architectural design.
Healing Architecture includes topics such as:
Architecture for Health
Systematic Research for Healthcare
Healthy Cities
Medical Neighborhoods
Healing Archtiecture and Supportive Spaces
Health Care and Workplaces
The tuition of this course is 1,500 euros, not including transportation, accommodation, or expenses.
Application: Please email the fulfilled application form, attach passport scan, and academic certificates to the following people:
Afra Khalifa (Administrative Coordinator, Nickl Academy)
cc: Alvaro Valera Sosa (Academic Coordinator, TU Berlin)